Your Total Solution for Expense Management
HELIOS is a cutting-edge expense management system
designed to help companies tackle cost reduction and compliance challenges. By combining travel and expense tracking with e-invoicing and reimbursement capabilities, we have created a sophisticated app that streamlines your processes.
With HELIOS,
you can leverage the latest application technology and seamless integration with back-end ERP systems. It easily integrates with legacy systems, including SAP and Oracle, ensuring a smooth transition for your organization. Our pre-designed integration offers a seamless process with your company's ERP system, eliminating data silos and enhancing overall efficiency.
By utilizing HELIOS
- Expense Management System, your employees will experience shorter cycle times for expense invoicing and reimbursement, freeing up their time for more important tasks. Meanwhile, your organization will witness increased productivity and efficiency.
One of our key priorities is data security.
HELIOS features a centralized data storage system, ensuring all information is securely stored in a single server. Our robust security inspection system guarantees the protection of sensitive user information through encryption and secure storage practices.
Choose HELIOS
and empower your organization with an advanced expense management solution that streamlines processes, boosts productivity, and enhances data security. Experience the efficiency and convenience that HELIOS brings to your expense management workflows.
Unlock the Benefits of HELIOS
for Your Business
Unleash HELIOS' powerful advantages for your organization
Shorter Approval Cycles
Streamline your approval
cycles with HELIOS's mobile
apps for efficient travel and
expense management,
reducing processing time
and accelerating decision-
making.
Better Compliance
Ensure better compliance
by leveraging HELIOS's
end-to-end travel and
expense solutions. Simplify
policy enforcement,
improve visibility, and
reduce the risk of non-
compliance.
Lower Cost
Drive cost savings by
automating your expense
reporting process with
HELIOS. By eliminating
manual tasks, reducing
errors, and optimizing
workflows, you can achieve
significant cost reductions
per transaction.
Direct Expense Savings
Realize direct savings on
expenses through
integrated partners within
the HELIOS ecosystem.
Benefit from strategic
collaborations that deliver
cost-efficient solutions
and negotiated rates.
Experience the power of HELIOS to transform your expense
management operations. Enjoy shorter approval cycles, enhanced
compliance, lower costs, and direct savings on expenses. Make the smart
choice for your business with HELIOS.
FEATURES
Empowering Your Expense Management Journey
Travel Ticket Booking
Seamlessly book travel tickets
within the app, integrating internal
systems of HR/Finance/CRM with
external airlines and hotels. Enjoy a
streamlined process and enhanced
efficiency.
Data Analysis
Generate comprehensive data
reports, analysis reports, and
customized reports to keep track
of expenses and employee claims.
Gain valuable insights and monitor
individual employee expenses and
claims with ease.
Multiple Ways of Ticket Booking
Flexibly handle ticket booking,
allowing participants to book
tickets independently or a
designated participant to book
tickets for all.
Real-Time Expense Requests
and Claims Approvals
App-based submission and approval of
expense requests and claims. Staff can
submit requests and budgets in real-
time, with notifications sent to
managers for review and approval. This
enables faster daily request clearance,
streamlined approval process with
comment functionality, and a decision
trail within the app, aiding in
budgetary control and reducing end-
of-month workload spikes.
Real-Time Mileage Claims via GPS
Automated mileage claims with GPS
and Google Maps integration. Field
personnel can easily calculate mileage
and total trip cost based on predefined
rates for different staff categories. This
ensures accurate claims, policy
compliance, and potential cost savings.
Mileage rates can be easily managed
on the Helios server.
Mileage Estimator
Say goodbye to manual mileage
calculations. Helios automates the
process, allowing you to effortlessly
calculate and claim mileage with
just a click of a button.
Travel Requests for
Multiple Employees
Automatically create ticket approval
sheets for all participants and
ensure seamless reimbursement
based on travel requests.
Data Return
Automatically synchronize data from
TMC suppliers to Helios's backend,
enabling seamless verification of
actual expenses against travel
requests or expense claims.
User-defined Forms
Customize Helios by adding user-
defined fields to meet specific
business requirements, allowing
personalized control and tailored
functionality.
E-invoice Management
Simplify invoice management with
Helios. Import invoices from third
parties, scan physical invoices, or
manually input them. Receive
expiration reminders based on
your company's internal rules.
Budget Control
Allocate budgets independently
for travel requests, ensuring
reimbursement sheets are limited
to the allocated budget amount.
Ticket Booking Control
Implement control measures for
flight tickets and hotel bookings
based on destination, date, class,
level, ensuring adherence to
budget guidelines.
Expenses View
Pre-submission view of expense
items, providing visibility into
departure and arrival dates,
reference system-generated
mileage, and mileage entered by
staff for auditing purposes.Allows
attachment of photos for location
verification and receipts, aiding in
estimating actual travel distance.
BENEFITS
Experience the power of Helios and transform your expense management processes. From efficient travel ticket
booking to automated mileage calculations, streamlined e-invoice management, insightful data analysis, and
real-time expense claims and approvals, Helios is your comprehensive expense management solution.
Enjoy a
streamlined and
efficient expense
management
process
Accurately
calculate and
claim mileage
with ease
Simplify invoice
management and
receive expiration
reminders
Gain valuable
insights through
comprehensive
data analysis
Easily manage
travel requests
and budgets for
multiple
employees
Implement
control measures
for ticket
booking and
expenses
Seamlessly
synchronize data
from TMC
suppliers for
verification
Customize the
app to meet
specific business
requirements
Ensure accurate
mileage claims
through GPS
integration
Provide visibility
and auditing
capabilities for
expenses
Expedite
expense
approval process
and reduce
workload spikes
Automatically
generate
reimbursement
sheets for
approved
claims
WHY HELIOS?
At HELIOS, we stand out from other systems with a range of compelling advantages, including usability
flexibility, new features, lightweight integration, and more. Here is why our expense management system is the
ideal choice for your organization.
Usability & Flexibility
Tailored to meet your specific
requirements, ensuring a
customized experience.
Extensible data model that adapts
to complex logic, accommodating
diverse business needs.
Business-friendly administration
for ease of use and seamless
management.
New Features & Enhancements
Continual development of
customer-driven features and
functionalities based on best
practices from our extensive
customer base.
Collaborative partnerships with
industry-leading partners, ensuring
continuous innovation and
improvement.
Reimbursement Sheets
Automatically generate
reimbursement sheets for approved
claims, ensuring seamless and
accurate processing.
Track and manage reimbursement
amounts efficiently, streamlining
the financial workflow.
Reminder for Expiration
Receive timely reminders for
expiring invoices and claims based
on your company's internal rules.
Ensure that no invoices or claims
are missed, and optimize the
reimbursement process.
Lightweight & Integrated Product
Centralized enterprise portal, integrating expense, travel, OA (Office
Automation), and service provider functions for enhanced efficiency.
Lower cost of ownership, providing cost-effective solutions without
compromising quality.
Seamless integration with O2O (Online-to-Offline) vendors and legacy
systems, ensuring smooth workflows and data synchronization.
By choosing HELIOS, you can eliminate paper receipts, save time, and enjoy
the benefits of a user-friendly, flexible, and integrated expense
management system. Join numerous satisfied customers who have already
experienced the advantages that HELIOS brings to their organizations.
Travel allowance can be well executed through HELIOS, and the employees' travel experience is also improved. The internal promotion of Helios has been smooth, with transparent data making our finance team happy and the reimbursement experience making our employees happy.
Electrical safety expert - Bull Group
HELIOS's invoice verification function automatically connects with the tax system, verifying the authenticity of invoices and preventing false invoice reimbursements. It can also automatically check travel invoices, accommodation invoices, and travel allowances against actual occurrences and standards.
A daily necessities company with thousands of global chains
HELIOS integrates WeChat and Alipay for direct import of e-invoices, enabling automated duplicate checking, authenticity verification, tax separation, and online circulation of the entire invoicing-reimbursement-archiving process. This reduces financial workload and boosts organizational efficiency by 65%.
A global top 500 equipment manufacturing brand - SANY Group
Service Industry
Industry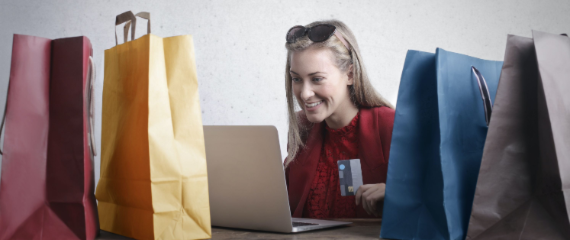 Cross-border e-commerce
NetSuite supports the full process of cross-border e-commerce, including procurement, warehousing, sales, shipping and financial settlement, with global business and cross-border compliance, and seamless integration with e-commerce and logistics providers, and flexible order and logistics management.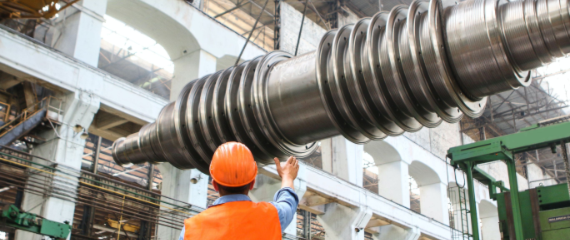 Manufacturing
NetSuite offers automation of enterprise resource management, efficient production management in collaboration with MES, and intelligent manufacturing, and enables modernized group business process management and control, promoting refined financial accounting through business processes, resulting in true financial business integration.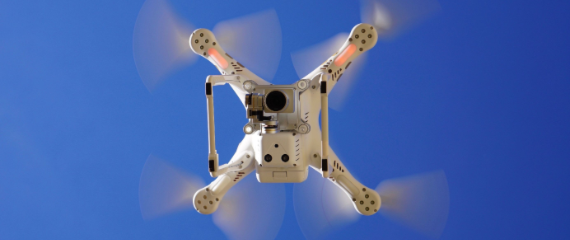 High-tech
Optimize global operations through streamlined processes, advanced data analysis, and strengthened management. Implement multi-currency and multi-accounting information management systems, and manage intercompany transactions effectively through multi-dimensional financial analysis.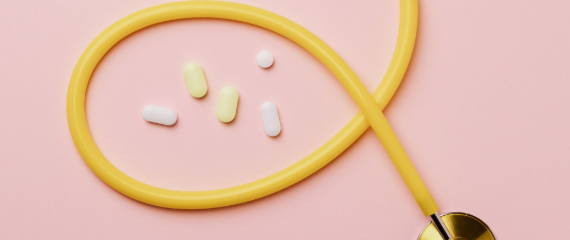 Pharmaceutical
Enhance visibility and transparency, streamline reporting and compliance processes, gain deeper operational insights, significantly decrease complexity, and maintain a competitive edge through agility.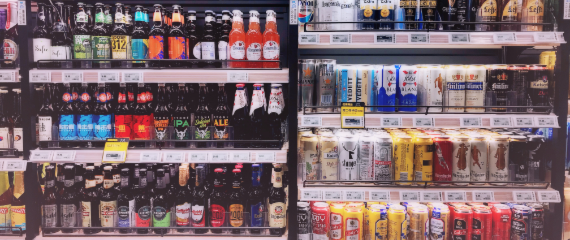 Retail
Unify online and offline channels for a seamless new retail experience, consolidate operations, prioritize profits and customer satisfaction, and undertake digital transformation.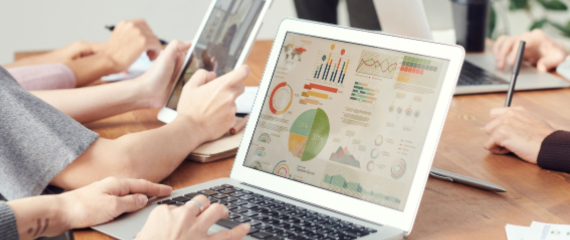 Professional Services
Optimize project management in the professional services industry through process and performance management, customer management and financial accounting control. Improve staff utilization, customer satisfaction, and provide quick, accurate data for decision making, all while ensuring global compliance.